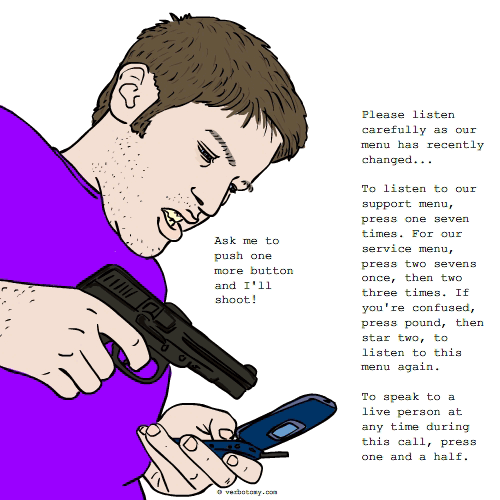 DEFINITION: v. To call a phone "help line" and spend 45 minutes pushing buttons and screaming at dumb voice-recognition system, before being automatically disconnected. n. A push-button or voice-activated phone menu system designed to irritate those who use it.
Automanic
Pronunciation: aw-tuh-man-ik
Sentence: Stephan had run out of patience when the automated system dumped him for a third time and in his automanic state he thoroughly destroyed his cell phone.
Etymology: Blend of automated and manic
Points: 608