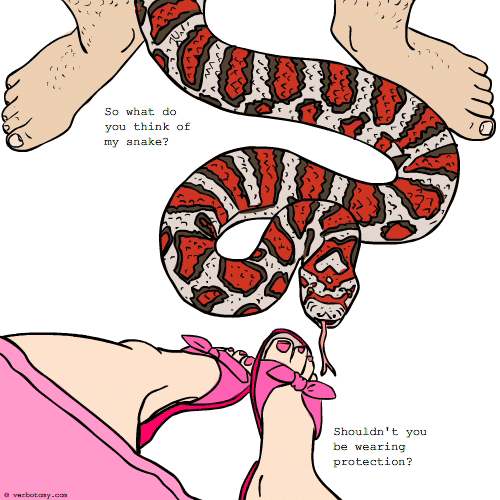 DEFINITION: v. To pretend that you adore someone's pet even though it is annoyingly stupid, bizarrely threatening, or just plain stinky. n. A alarming pet or companion, which nevertheless requires fawning.
Pseudore
Pronunciation: soo-dore
Sentence: Janice was overcome with pseudore when she met her boyfriends stupid, ugly pet chimpanzee. The only trick he had taught it was how to fling poo at strangers, but Janice was quite sure they did this on their own in the wild. She pretended to enjoy the trick, even though she was the victim.
Etymology: pseudo (fake) + adore (love)
Points: 1007