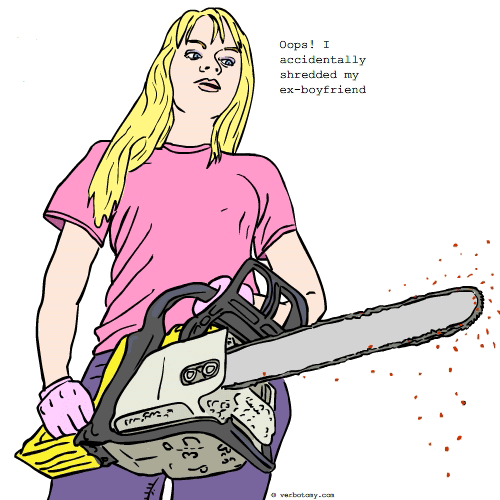 DEFINITION: v. To fret and worry after the accidental trashing of an important document, file or friend. n. The state of anxiety caused by an accidental deletion.
Regrete
Pronunciation: re/greet'/
Sentence: The realization that the wind had somehow blown her soon-to-be-ex-husband's tax documents out of the lockbox in the attic, down two flights of stairs, around the corner, into the office and right into the shredder filled her heart with awe. The fact that this should happen just as she was pressing the "shred" button, almost filled her heart with regrete.
Etymology: regret + delete
Points: 611