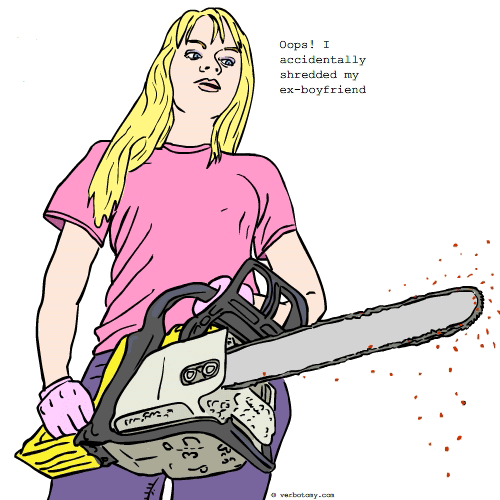 DEFINITION: v. To fret and worry after the accidental trashing of an important document, file or friend. n. The state of anxiety caused by an accidental deletion.
Frayforall
Pronunciation: fray/for/all
Sentence: The purchase of a new office shredder turned into a frayforall which, in the aftermath, left people scrambling to reassemble scraps of documents that were accidentally included.
Etymology: fray (shred) + free for all (chaos)
Points: 488