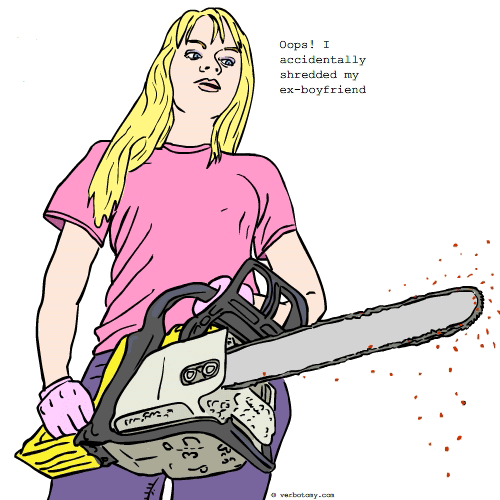 DEFINITION: v. To fret and worry after the accidental trashing of an important document, file or friend. n. The state of anxiety caused by an accidental deletion.
Remorsenode
Pronunciation: ree mors node
Sentence: Lucy had not worked for the New Jersey Waste Management Company for very long. She had been hired to make the books read more creatively for the tax man. She had been warned to be careful or else... Her one teeny tiny error had been in accidentally deleting all the year's pay records for the 200 goombas who were 'employed' by the company. Lucy's feeling of remorsenode had grown over the day and intensified when her boss, Big Tony, had called a meeting of the family to decide who was gonna delete Lucy, permanently. Who knew being an accountant could be so dangerous???
Etymology: Remorse - a feeling of deep regret (usually for some misdeed) & Node-(computer science) any computer that is hooked up to a computer network & Morse Code -telegraph code in dots & dashes...this word is for rhyming effect
Points: 590