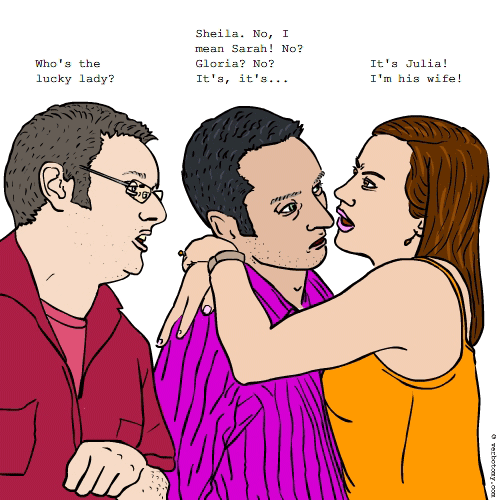 DEFINITION: v. To be unable to remember the name of a person you are speaking to, even though you've had a long-standing, and perhaps even an intimate relationship. n. An inability to remember a person's name.
Whoblank
Pronunciation: hoo-blank
Sentence: He was suffering from whoblank when he called his fiance by the wrong name the other day...how embarassing!
Etymology: who + blank (draw a blank as to who it is)
Points: 713