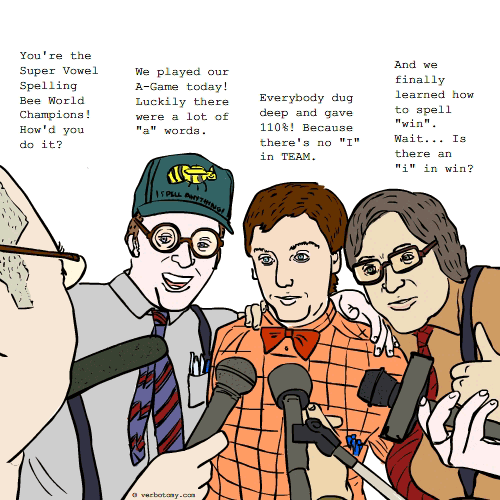 DEFINITION: v., To speak in an inspirational but perhaps incomprehensible manner by stringing together a series of grunts and clichés. n., An inarticulate TV or radio, post-game interview, typically given by a panting, toothless, sweating, verbally-challenged, and hugely overpaid, athletic superstar.
Inspirate
Pronunciation: Inspi-rate
Sentence: When Glen was interviewed after the game he tried hard to explain how good it felt to win, but only managed to inspirate.
Etymology: Inspire + Irate = Inspirate
Points: 629