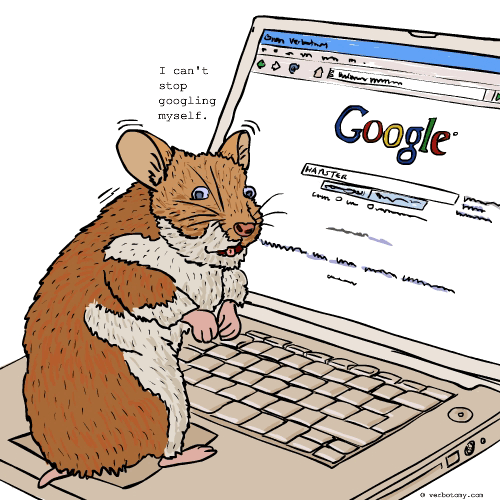 DEFINITION: v. To look up your own name on a search engine. n., The practice of using a search engine as a tool for self-realization, or perhaps just self-gratification, by repeatedly searching for information about yourself.
Mesearch
Pronunciation: /ˈmisɚtʃ/ /MEE-surch/
Sentence: As I have seventeen different online identities, doing mesearch is quite time consuming.
Etymology: from "me" + "search" (reminiscent of "research")
Points: 653