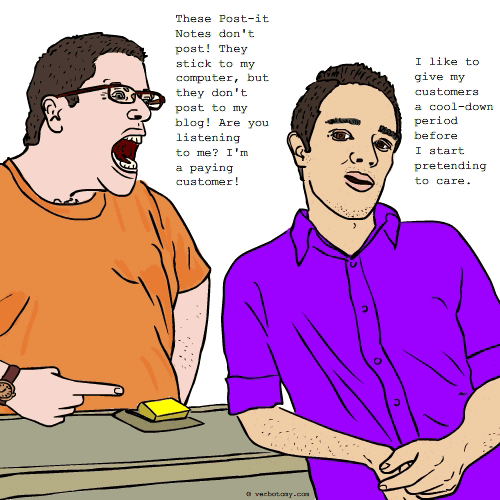 DEFINITION: v., To share your feelings with a customer service representative by using a perceived product deficiency to express your own sense of inadequacy and/or deep seated rage against the world. n., An irritating or annoying customer.
Consuminad
Pronunciation: con-soo-min-ad
Sentence: That consuminad has some serious self-esteem issues. Don't consuminate to me, I'm not your therapist!
Etymology: consumer, inadequate
Points: 431