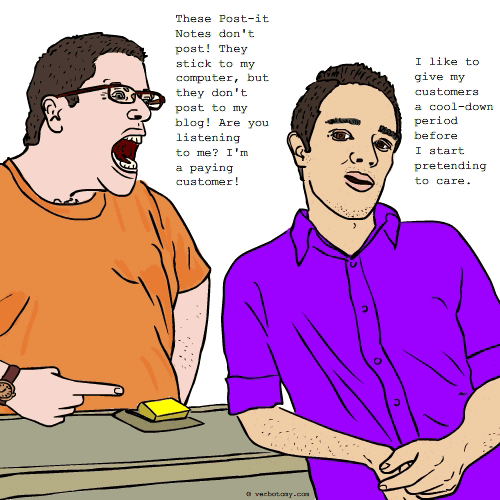 DEFINITION: v., To share your feelings with a customer service representative by using a perceived product deficiency to express your own sense of inadequacy and/or deep seated rage against the world. n., An irritating or annoying customer.
Irebuyer
Pronunciation: ahy-ur-BAHY-uhr
Sentence: Bob quickly became an irebuyer, scowling at the brow, when his local cheesemaker decided to decrease the size of the holes in the emmentaler.
Etymology: Conflation of IRE:anger, wrath, rage, & BUYER:purchaser, vendee, client
Points: 485