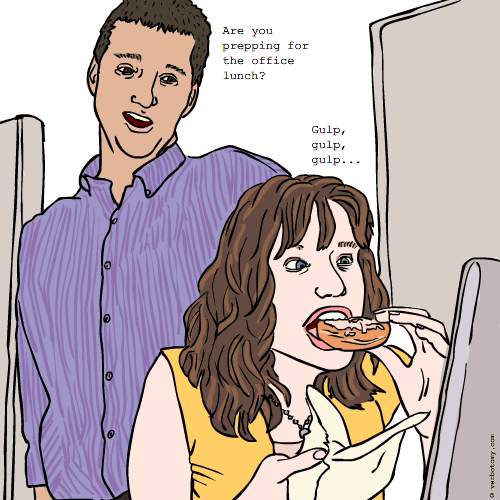 DEFINITION: v. To pig out at your desk right before a business lunch, so you'll be satisfied with a salad and water at the restaurant, and create the impression that you're not a glutton. n., A secret snack taken to strengthen one's resolve not to eat too much while others are watching.
Coveat
Pronunciation: ko-veet
Sentence: Determined to maintain her waifish, anorexic reputation, Denise locked herself in her office and ate three Big Macs before stepping out to lunch with her co-workers. This way she'd simply order an ice water and nibble on some saltines.
Etymology: covert (meaning secret) + eat
Points: 560
Voted For!