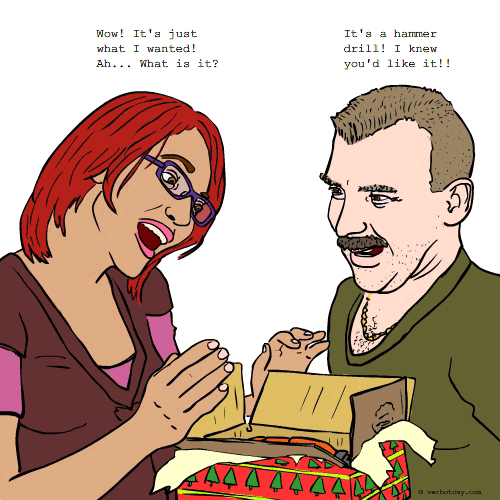 DEFINITION: v., To show appreciation for a gift, even if it is something that you do not really need or want, by feigning joy. n., A faked display of gratitude.
Joyploy
Pronunciation: /joy-ploy/
Sentence: I had know choice but to joyploy my way out of the awkward situation created when my wife gave me a sweatshirt with the wrong football team on it. I mean, come on, who doesn't know I hate the Eagles?
Etymology: joy + ploy
Points: 452