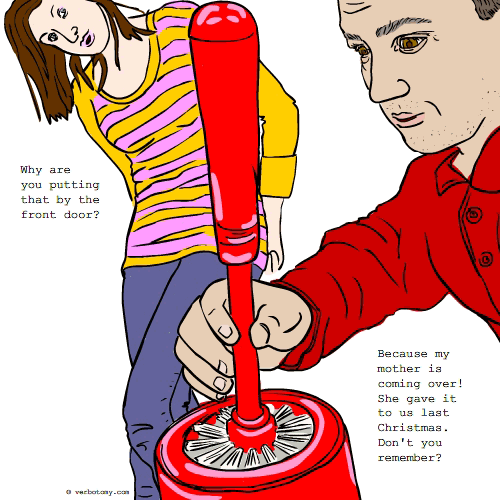 DEFINITION: n., An ugly decorative item or article of clothing received from friends or relatives, which is kept stored away but ready to be pulled out at a moment's notice in anticipation of a return visit. v., To temporarily place an old, and perhaps unattractive gift in a place of honor.
Kinschy
Created by: bzav1
Pronunciation: kin - shee
Sentence: We had to put out several of the kinschy gifts my family had given to us over the years before they arrived over the holidays.
Etymology: kin + Kitschy
Points: 419
Voted For!