Verboticism: Bloomingales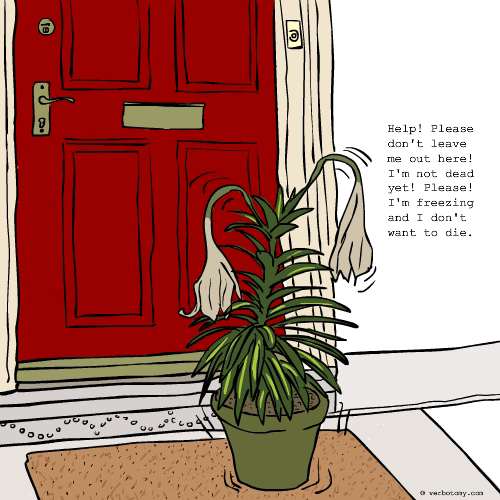 DEFINITION: v., To put an unwanted houseplant, especially a seasonal or gift plant like a Poinsettia or Easter Lily, outdoors in hopes that it will die. n., An unwanted houseplant which has been left to nature.
Bloomingales
Pronunciation: bloom/in/gales
Sentence: Chris carefully positioned all his Christmas plants in the shelter of the taller conifers hoping that Darwin's theory would prove correct and they might survive. It wasn't enough though to protect them from the blizzard and gale force winds and the little plants cried out to him "Why do you love us only at Christmas? We're not bred to bloomingales.
Etymology: bloom + gales + bloomingdales
Points: 350