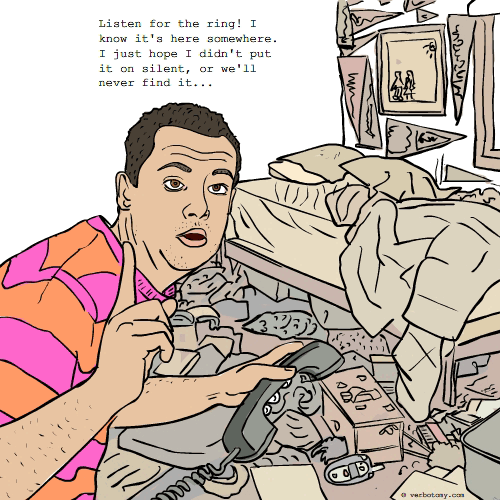 DEFINITION: v., To call your cellphone when you have misplaced it, hoping that it will ring so that you can locate it. n., The sound of a lost cellphone.
Masturtweet
Pronunciation: mass-ter-tweet
Sentence: I found my phone, but it was a bit embarrassing when my roommate caught me masturtweeting.
Etymology: masturbate + tweet
Points: 467
Voted For!