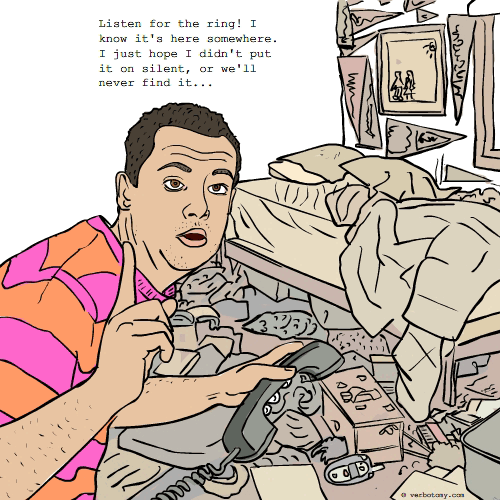 DEFINITION: v., To call your cellphone when you have misplaced it, hoping that it will ring so that you can locate it. n., The sound of a lost cellphone.
Celelone
Pronunciation: /CELL-uh-lone/
Sentence: "Where's my bloody cell!" clamored a flummoxed and fuming Ringo. "I've celeloned it several times now to no avail."
Etymology: cell+alone. Sounds like telephone.
Points: 353