Verboticism: Cellflocation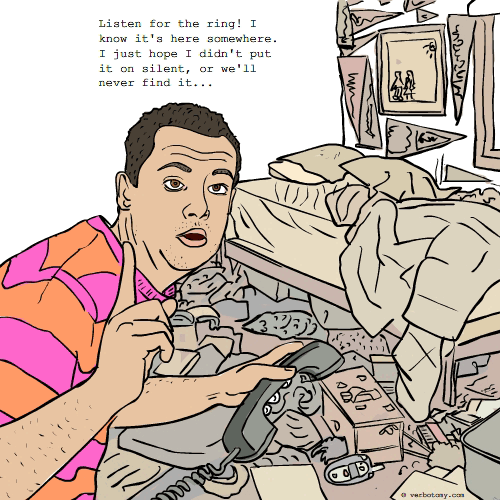 DEFINITION: v., To call your cellphone when you have misplaced it, hoping that it will ring so that you can locate it. n., The sound of a lost cellphone.
Cellflocation
Created by: petaj
Pronunciation: self-location
Sentence: Miranda had misplaced her mobile phone so many times that she had downloaded a special ringtone of Kelly Clarkson's song "you found me" for those cellflocation calls. At last she had really found herself.
Etymology: cell (as in cellphone) + self + location (the act of finding something)
Points: 461