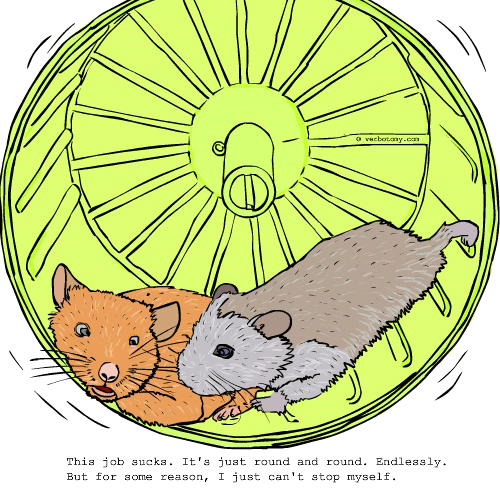 DEFINITION: n., A person who diligently and persistently complains about their work. v., To enjoy bellyaching about your job so much that you would never consider quitting.
Hateblove
Pronunciation: the pronunciation of this word is the words " hate " the letter b and ' love '
Sentence: I hateblove this job .
Etymology:
Points: 370