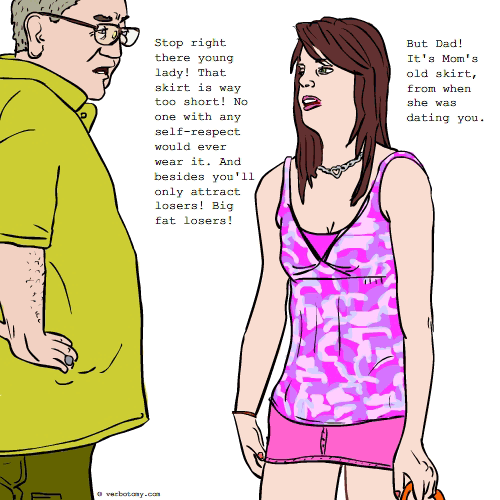 DEFINITION: n., A fashion item so old that it has gone out of and come back into style. v., To save outdated clothing hoping that it will come back into style.
Hopeshion
Pronunciation: hope-shun
Sentence: Sadly, Uncle Lenny still has his bell bottoms hopeshioned in his bureau drawer, waiting on that call from Laverne.
Etymology: hope + fashion
Points: 365