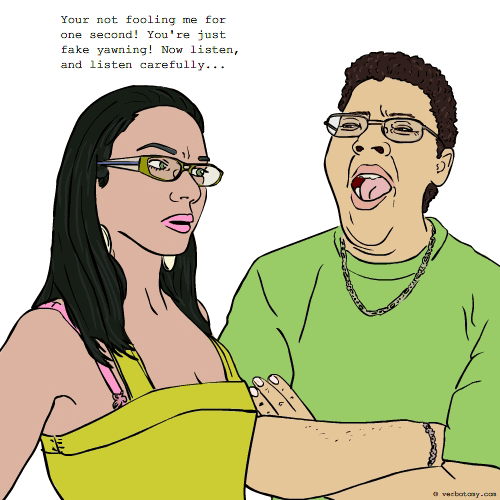 DEFINITION: v., To yawn or sigh repeatedly in an effort to subtly communicate one's lack of interest in the current conversation. n., A series of long, exasperated, and often escalating sighs indicating extreme boredom.
Strategawn
Pronunciation: Stra- tej- awn
Sentence: The conversation on the objectification of women was growing ever so tasteless and boring. I knew it was time to use the strategawn.
Etymology: Strategy- Yawn
Points: 332