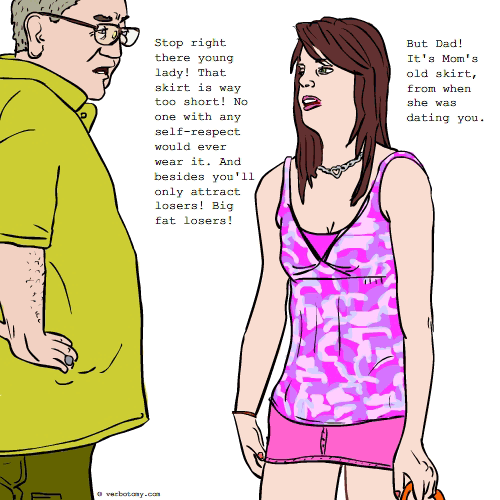 DEFINITION: n., A fashion item so old that it has gone out of and come back into style. v., To save outdated clothing hoping that it will come back into style.
Hautepants
Pronunciation: haw-te - pants
Sentence: I can't believe that Marlene thans that she can hautepants herself back into that Nehru jacket. she's gained atleast 100 pounds saince it was in fashion.
Etymology: haute -pertaining to fashion + pants; a play on the word hot pants
Points: 527