Verboticism: Discomplaincent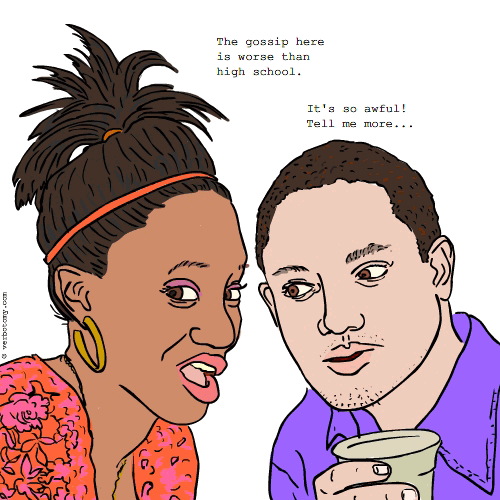 DEFINITION: v. To complain and complain about a problem without ever taking action to correct it. n. A complaint about something which you can fix but choose not to.
Voted For: Discomplaincent
Successfully added your vote for "Discomplaincent".
You still have one vote left...
Created by: shnakepup
Pronunciation: ruh-BUX-in
Sentence: Hey, that trick was rubuxyn, yo.
Etymology:
Created by: artr
Pronunciation: SUP-wine
Sentence: Why fix a problem when you can supwhine about it?
Etymology: Supine (failing to act or protest as a result of moral weakness) + whine (a feeble or petulant complaint)
Created by: Osomatic
Pronunciation: grum-bull-eth-arg-ee
Sentence: I could empty the cat box myself, but grumblethargy is easier.
Etymology: grumble + lethargy
----------------------------
COMMENTS:
Ever get one of those clumps stuck on the side of the box and the force of the scoop catapoops it across the room? Happened to me yesterday. I guess the neighbors will eventually find it when they come back from vacation. - purpleartichokes, 2007-06-15: 12:58:00
Good word. - petaj, 2007-06-15: 21:17:00
----------------------------
Created by: Mustang
Pronunciation: gryp-eh-THET-ic
Sentence: Winston is absolutely and hopelessly gripethetic; he constantly yammers about issues and conditions that he thinks are wrong but when it comes to making any effort to change them he remains silent.
Etymology: Blend of 'gripe' (v. to complain with grumbling ) and 'pathetic' (adj. pitifully inferior or inadequate)
Created by: flippinsweetswim
Pronunciation: an-oy-os-i-tee
Sentence: She just wont stop complaning! How Annoyocity
Etymology:
Created by: cagycarm
Pronunciation:
Sentence:
Etymology:
Created by: Nosila
Pronunciation: mone ot tennus
Sentence: Mona Lott never said a positive word in her life. She was famous for her endless, moanotonous harangues. She found a soulmate in her co-worker, Beef Grizzle, the Whine-Stoned Owwwboy! They spent many hours grumbling, griping, muttering, squawking and bitching about everything and everyone at work. Luckily, they had no friends or lives, so their complaints were work-driven. After their new boss warned them about their bad-apple effect on the whole retail team, they still could not resist tirading about her mean streak. I mean, after all, even though they changed the name of their department to Customer Service, it was still really The Complaint Department. It's just a pity that most of the moanotonous activity came from their own 2 employees!
Etymology: moan (complain, gripe, grumble, whine or an utterance expressing pain or disapproval)& monotonous (tediously repetitious or lacking in variety or sounded or spoken in a tone unvarying in pitch)
----------------------------
COMMENTS:
Hilariously appropriate. Scored again! - metrohumanx, 2008-08-08: 07:18:00
Very funny sentence, good word too! - TJayzz, 2008-08-08: 09:25:00
groanoh!! thanks for the welcome back - Jabberwocky, 2008-08-08: 10:53:00
----------------------------
Created by: purpleartichokes
Pronunciation: in-urk-shun
Sentence: The gals in the office belonged to the PissandMonaLisa Club - they all complained about the leaky faucet, but being prima donnas, felt it was someone else's job to report it. It was no big surprise when their inirktion turned the first floor into the new company swimming pool.
Etymology: inaction, irk
----------------------------
COMMENTS:
bad case of inerktia i'd say - galwaywegian, 2007-06-15: 05:57:00
It's words like these that help me find my inirk child. - Clayton, 2007-06-15: 07:58:00
----------------------------
Created by: lauramy
Pronunciation: cum-pline-ing (Crikey! this word sounds Australian.)
Sentence: Mabel claims to despise all their whining but I know she's over there complyning.
Etymology: complying + complaining
Created by: grasshopper
Pronunciation: stag/knee/ta/ious
Sentence: I can not count how many times a stagnitatious someone has stabbed me in the back;did I tell you about last night?
Etymology: stagnent/stuck, irritate/annoy, ious/pertaining to something = Stagnitatious
----------------------------
COMMENTS:
nice word! adjective rather than verb though - AJR55, 2007-06-15: 12:06:00
keep them coming - nice word - Jabberwocky, 2007-06-16: 00:14:00
opps,sorry bout that and thanks - grasshopper, 2007-06-17: 22:08:00
----------------------------