Verboticism: Misfestivate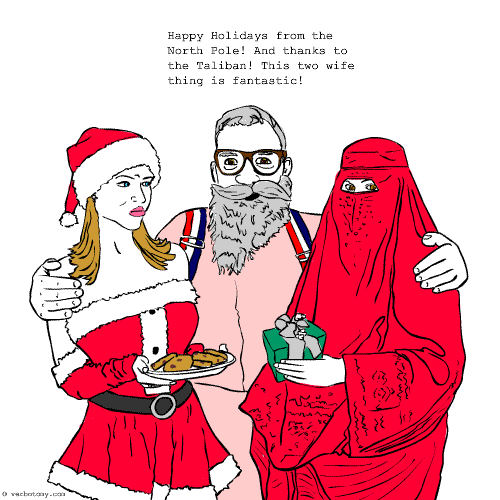 DEFINITION: To offer non-denominational, inter-faith seasonal greetings, which are nevertheless a tad politically incorrect.
Voted For: Misfestivate
Successfully added your vote for "Misfestivate".
You still have one vote left...
Created by: Javeson1
Pronunciation:
Sentence:
Etymology:
Created by: mrguy753
Pronunciation: Integra - like as in "Integrate" Holid - like as is "Holiday" ize - just to make it a verb
Sentence: Attention employees. Don't forget to integraholidize. We don't want to offend anyone's personal beliefs.
Etymology:
Created by: sodium
Pronunciation: jern-gul
Sentence: That fool is going to jerngle himself all the way to a slap in the face.
Etymology: A distant relative of the noun jinglejerk.
Created by: malindaemb
Pronunciation:
Sentence:
Etymology:
Created by: kword
Pronunciation: De-Sploi-Tate
Sentence: Johnny, the beggar, offered many deisploitational greetings to passers by hoping to capitalize off of inter-faith mandates of charity this holiday season.
Etymology: From Latin deus god, and Latin explicitum, past participle of Deed or act, esp. a notable or heroic one.
Created by: rocko213
Pronunciation: sex-oh-grahm
Sentence: "I didn't know what to get you honey, so I got a sexogram for you instead, meet me in the bedroom at 1:30.
Etymology:
Created by: jsky20
Pronunciation: ma-zel-bach
Sentence:
Etymology: mazel tov + botch
Created by: attis
Pronunciation: Sol-ip-seas-on
Sentence: In his ignorance he committed a dreadful solipseason.
Etymology: Solus (Latin: alone) ipse (Latin: self) and Season
Created by: wniffene
Pronunciation:
Sentence:
Etymology:
Created by: LlamaMan
Pronunciation:
Sentence:
Etymology: