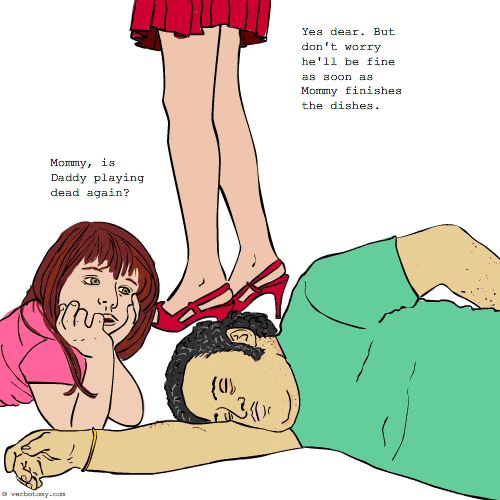 DEFINITION: v. To be physically overcome by a sudden illness, disability, or even death when asked to participate in unrewarding activities -- like work, or household chores. n. A person who gets sick when asked to work.
Already Voted
Vote not counted. We have already counted two anonymous votes from your network. If you haven't voted yet, you can login and then we will count your vote.
---
Disalmanate
Thanks for voting! You have now used both of your votes today.
Created by: kckflpsk8r91
Pronunciation:
Sentence: I have such a terrible case of workaphobia that I once told my boss my entire family died to miss work.
Etymology:
Created by: galwaywegian
Pronunciation:
Sentence:
Etymology:
Created by: maxxy
Pronunciation: SLAK-ayk
Sentence: Whenever called upon to work late, Jim developed a slackache that forced him to go home ill.
Etymology: slacker + backache
Created by: Ahoytheship
Pronunciation: Task-oy-dance
Sentence: He was sure to fall victim to taskoidance when he had to take out the trash.
Etymology: Task+Avoidance
Created by: red11385
Pronunciation: poss-uhm-ize
Sentence: Dad possimized when asked to mow the lawn, but miraculously recovered when his buddy asked him to the football game.
Etymology:
Created by: sweetclarity
Pronunciation: m-eh-n-ah-j-eye-t-ih-s.
Sentence: "I have some bad news: it's menagitis."
Etymology: from the French "menage", meaning "household chores" & the dead language "itis", meaning "sickness". The resemblance to "meningitis" is completely uncoincidental.
Created by: skelk
Pronunciation: Flush-iddle
Sentence:
Etymology:
Created by: squirrelian
Pronunciation: possify
Sentence: If Bill comes looking for volunteers just possify until he goes away.
Etymology: derived from "playing possum" combined with "ossify"
Created by: lennyjaxn
Pronunciation: Ley-zee-POS-uh-meyt
Sentence: The request of Mrs. Johnson for her husband to clean out the garage caused the unfortunate man to lazipossumate until she left.
Etymology: From the low German lasich - languid, and American Indian opposum - he who plays dead
Created by: Pyrophyle
Pronunciation: Sell-Fish-IA
Sentence: You won't believe what happened to me last week. I came down with selfishia when my roomates wanted me to help them clean the house.
Etymology: