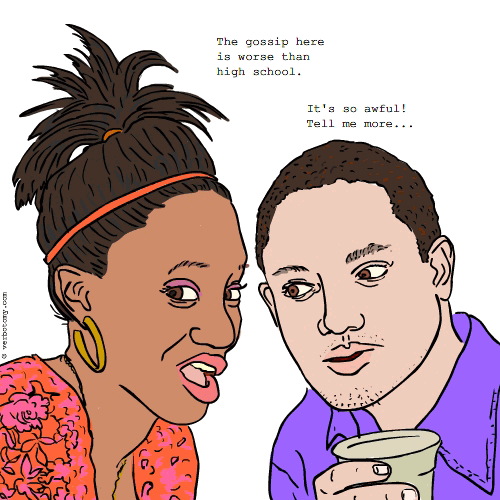 DEFINITION: v. To complain and complain about a problem without ever taking action to correct it. n. A complaint about something which you can fix but choose not to.
Voted For: Supwhine
Successfully added your vote for "Supwhine".
You still have one vote left...
Created by: shnakepup
Pronunciation: ruh-BUX-in
Sentence: Hey, that trick was rubuxyn, yo.
Etymology:
Created by: ErWenn
Pronunciation: /hɪˈpɑkɹəˌbɪtʃ/
Sentence: We all hypocribitch sometimes.
Etymology: From hypocrite + bitch
----------------------------
COMMENTS:
usually while playing a game of hypocribbage - galwaywegian, 2007-06-15: 06:08:00
Must be the Season of the Bitch. (Damn this tunacy.) - purpleartichokes, 2007-06-15: 09:41:00
----------------------------
Created by: Rhyme79
Pronunciation: stah-mone
Sentence: I can't be arsed to actually do anything about my problems, but sometimes a good stamoan makes me feel so much better about my life.
Etymology: Static/stay + same + moan = stamoan
Created by: sarahnade
Pronunciation: sim-pehst-er
Sentence: Susan sympestered me all week about how dirty the house was.
Etymology: sympathy + pester
Created by: LunaC
Pronunciation: car-pa-thet-tick
Sentence: George carpatheticizes about work, yet refuses to even consider looking for a new job.
Etymology: carp; apathetic
Created by: Nosila
Pronunciation: bor do whyne
Sentence: They called her Crackling Rosie, because she was the Whine Connoissuer in the office. She would complain about everything, even things she could fix herself. She was also the world's worst gossip. When she was boredowhine, she filled up her chats with actual and perceived items about her co-workers. She met her match though when Rhett Seena joined the staff. He was a way worse whiner and gossip than she. It especially hit her hard when he started inventing gossip about her. The boredowhine became a borderline and had to go off on stress leave.
Etymology: Bored (uninterested because of frequent exposure or indulgence) & o (short for of) & Whine (to complain in a paintive, whining way) & Play on Bordeaux Wine (any of several red or white wines produced around Bordeaux, France or wines resembling them)
Created by: Stevenson0
Pronunciation: grahyp/es/uhnt
Sentence: Every office has two, or three incessant bitchers (women) and bastarders (men) who complain about every detail and do nothing about it except be bitchers and bastarders. This evil underlying gripesence is the single most distructive force in the workplace.
Etymology: gripe (to complain constantly) + quiescence (being quiet, still, or inactive)
Created by: artr
Pronunciation: SUP-wine
Sentence: Why fix a problem when you can supwhine about it?
Etymology: Supine (failing to act or protest as a result of moral weakness) + whine (a feeble or petulant complaint)
Voted For! | Comments and Points
Created by: Jabberwocky
Pronunciation: long/wine/did
Sentence: The head trader was so longwhineded that the constant cacophony he created garnered him the distinction of being known as a whine expert.
Etymology: long winded (constant) + whine
----------------------------
COMMENTS:
Sometimes i wish I could "trade heads"... - metrohumanx, 2008-08-08: 17:40:00
----------------------------
Created by: galwaywegian
Pronunciation: karrp o sell
Sentence: Every morning her main carpousel was that her phone was on the right of her desk despite office management knowing that she was left handed. If something wasn't done soon, one of these days she would move it herself!
Etymology: carousel, carp
----------------------------
COMMENTS:
Sounds fishy... maybe she had carpal punnel syndrome. - purpleartichokes, 2007-06-15: 09:28:00
Or carpritis. - Clayton, 2007-06-15: 18:37:00
AppalLING behaviour in this workPLAICE. I'm BREAMful of her complaints and don't want to listen to her any MORAY, she is just FLOUNDERing in her job. I wonder what is the best ANGLE to SCHNAPPER out of it? COD we put our thinking CARPS on? There's no point being KOI about it. We may just have to tell her straight ANCHOVY her out the DORY. - petaj, 2007-06-15: 21:02:00
She catfish a sentence without trawling someone a name... everybody just tunas her out. If they didn't, they'd have to gill her. Minnow have tried. Quite a pickerel. She brines and brines, all trout the day. She must've lobster mind or something. I'm fin ta angle her. Shoal her who's boss. - Clayton, 2007-06-15: 23:29:00
Clayton, thanks for being that special salmon. I'm shore you'll do a fin job. - petaj, 2007-06-16: 01:35:00
Fish shore. - Clayton, 2007-06-16: 08:32:00
----------------------------