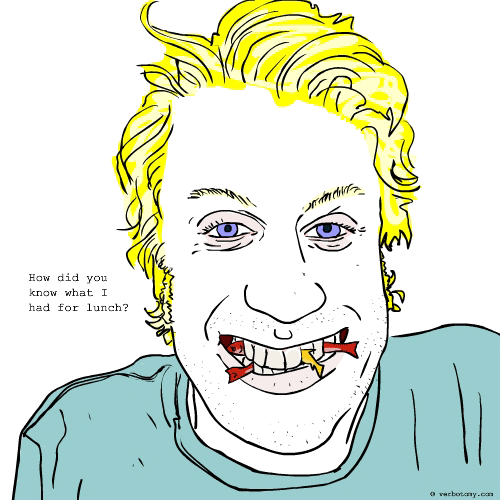 DEFINITION: n. The bits of food, and other debris, that get stuck between your teeth. v. To smile brightly and proudly unaware that you have a big piece of food stuck in your teeth.
Voted For: Comandible
Successfully added your vote for "Comandible".
Pronunciation: Cuh-Man-duh-bul
Sentence: We were horrified to see the comandibles of goat stomach and monkey intestines trickle off his teeth every few minutes.
Etymology: Comestible (item of food) + mandible (bone used primarily for eating)
Points: 590
Voted For!