Verboticism: Woofsterectomy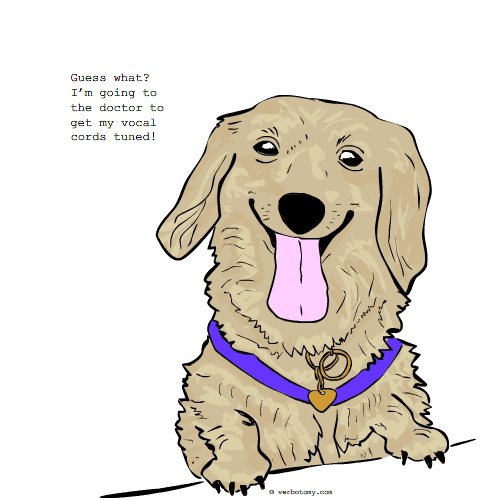 DEFINITION: n. A non-threatening term to describe the procedure of cutting vocal cords on yappy dogs, which makes it sound like a good thing -- after all, they will never bark again. v. To remove the vocal chords.
Voted For: Woofsterectomy
Successfully added your vote for "Woofsterectomy".
Pronunciation: wuff-ster-rect-o-mee
Sentence: Every dog has his day, and today, neighbourhood nuisance Rover was having a woofsterectomy.
Etymology: From "woof" meaning (dunno, don't speak dog)and "hysterectomy" meaning bye bye baby, baby goodbye....
Points: 635
Voted For!