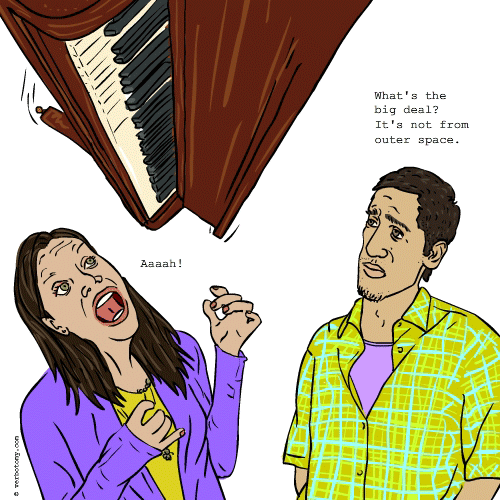 DEFINITION: n. The unnameable fear which overcomes one when a large silent UFO cruises arrogantly overhead. v. To be frightened by the huge flying objects which exist (for the most part) in your imagination.
Voted For: Pianic
Successfully added your vote for "Pianic".
Pronunciation: pee ann ik
Sentence: Digger's screams of pianic inevitably ended in a flat minor
Etymology: panic piano
Points: 1250
Voted For!