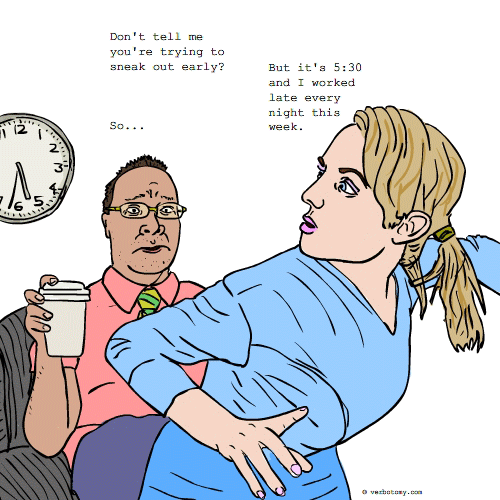 DEFINITION: n. A type of frustration created by a manager who never notices when you work late, but always nags you for leaving early whenever you leave on time. v. To carefully monitor your subordinates to ensure that they never leave work a minute early.
Already Voted
Vote not counted. We have already counted two anonymous votes from your network. If you haven't voted yet, you can login and then we will count your vote.
---
Bossitch
Pronunciation: bos-itch
Sentence: Mr. Needler Nosey was such a bositch to his employees and only noticed what he presumed was bad behavior.
Etymology: Boss- A person in charge of the company employees. *itch- Slang for a person who complains about everything.
Points: 638