Verboticism: Tockpsychology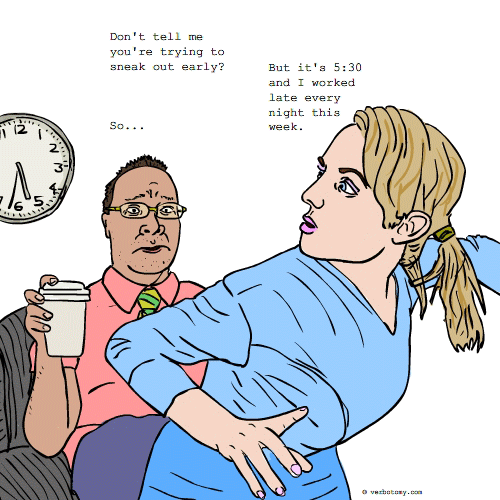 DEFINITION: n. A type of frustration created by a manager who never notices when you work late, but always nags you for leaving early whenever you leave on time. v. To carefully monitor your subordinates to ensure that they never leave work a minute early.
Already Voted
Vote not counted. We have already counted two anonymous votes from your network. If you haven't voted yet, you can login and then we will count your vote.
---
Tockpsychology
Pronunciation: tok sik ol ogee
Sentence: Mr. Grant was the devil for playing tockpsychology games on his employees. Even if they came in at 6:00 am, he'd watch anyone leaving before 5:30 pm and make snide comments on their lack of dedication.
Etymology: Tock (as in Tick Tock, the sound of a clock) & Psychology (the science of mental life) & Wordplay on toxicology (the branch of pharmacology that deals with the nature and effects and treatments of poisons)
Points: 497