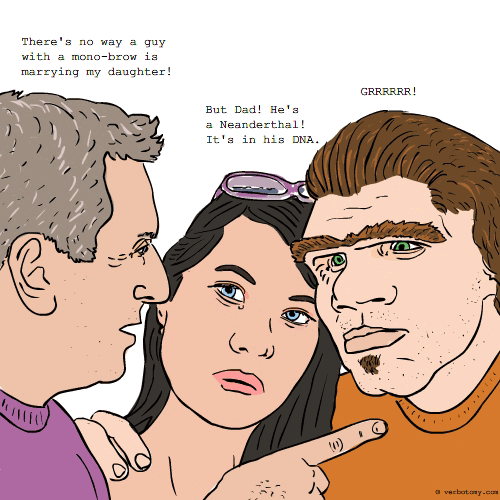 DEFINITION: n. A chosen mating partner who is not well-accepted by one's parents. v. To fight with one's parents over the selection of a suitable mate.
Voted For: Unsuitorble
Successfully added your vote for "Unsuitorble".
Pronunciation: un-SOO-tur-bull
Sentence: Rhys's poor hygiene standards and general gormlessness made him an unsuitorble, according to Phoebe's parents.
Etymology: unsuitable (not fit for purpose) + suitor (potential mate)
Points: 443
Voted For!