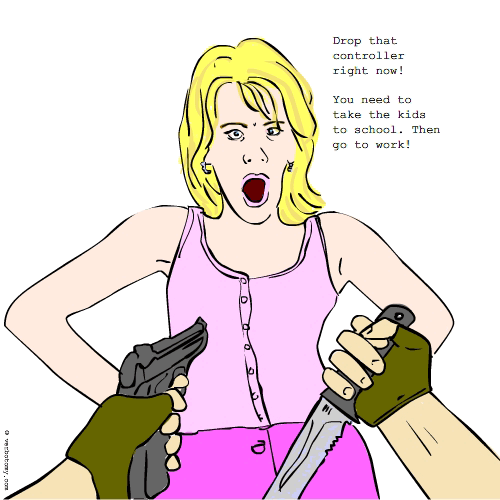 DEFINITION: n. A state of extreme agitation developed after extended periods of non-stop video game participation; commonly affects males of all ages! v. To twist yourself up into a knot while playing video games.
Voted For: Cyberspasm
Successfully added your vote for "Cyberspasm".
Pronunciation: si-ber-spaz-im
Sentence: See how Doug has a cyberspasm because he played Moon Patrol so long that he is now cramped up into a ball.
Etymology: cyber + spasm
Points: 674
Voted For!