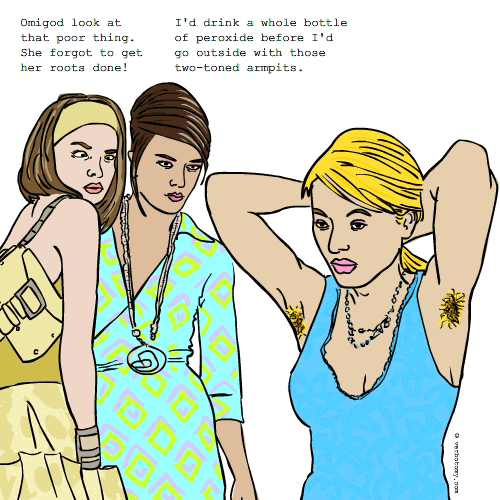 DEFINITION: v. To tease, ridicule or twitter about someone who has made a fashion mistake. n. A materialistic twit who feels it's their duty to inform others when fashion standards have not been met.
Voted For: Cococackle
Successfully added your vote for "Cococackle".
Pronunciation: kəʊ kəʊ ˈkak(ə)l
Sentence: The catwalk was Molly's playground. Never on it, Molly was an observer who could not and would not curb her cococackling for any body,
Etymology: "CoCo" Chanel - pioneering French fashion designer - meets a raving lunatic squawking bird prone to "Cackle" - raucous clucking cry of a bird -
Points: 869
Voted For!