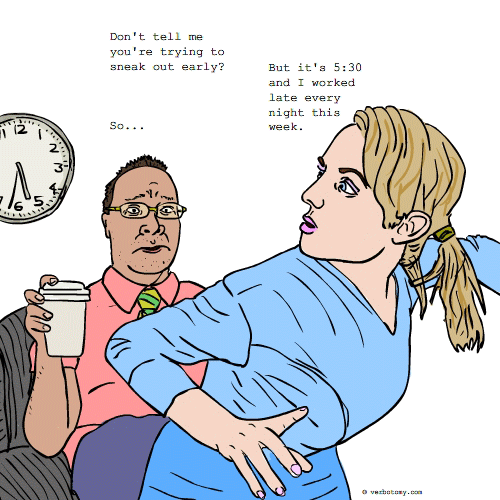 DEFINITION: n. A type of frustration created by a manager who never notices when you work late, but always nags you for leaving early whenever you leave on time. v. To carefully monitor your subordinates to ensure that they never leave work a minute early.
Voted For: Timestapo
Successfully added your vote for "Timestapo".
Pronunciation: time-stop-po
Sentence: Michael, the manager, immediately asked why I was walking out the door at 4:58. Of course, the TIMESTAPO don't understand that when your work is complete and your computer is shut down that its pointless to sit around twittling thumbs.
Etymology: time stamp + gestapo
Points: 731
Voted For!