Verboticism: Somnambuslate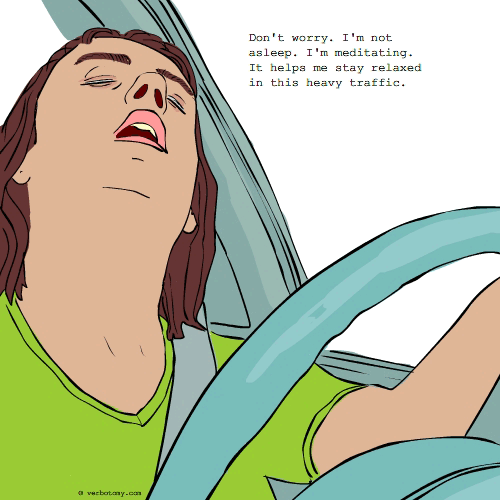 DEFINITION: n. A state of heightened, subconscious awareness that allows drivers to "safely" navigate and control a vehicle without watching the road. v. To drive without bothering to watch where you are going.
Voted For: Somnambuslate
Successfully added your vote for "Somnambuslate".
Pronunciation: salm/nam/bus/late
Sentence: Our local bus driver would somnambuslate his way through his route - he was never on time.
Etymology: somnambulate (sleep walk) + bus + late
Points: 1097
Voted For!