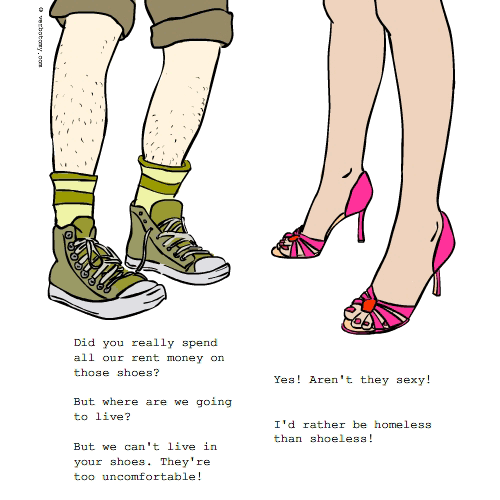 DEFINITION: v. To compulsively shop for and buy shoes that are stylish, sexy and extremely uncomfortable. n. A person who has an uncontrolled, psychological dependency on impractical shoes.
Voted For: Weaksole
Successfully added your vote for "Weaksole".
Pronunciation: weak SOUL
Sentence: She bought gold-leafed, diamond-studded and other expensive shoes to bolster her weaksole.
Etymology: A pun on SOUL and weak.
Points: 773
Voted For!