Verboticism: Twoleftfeetwoodmac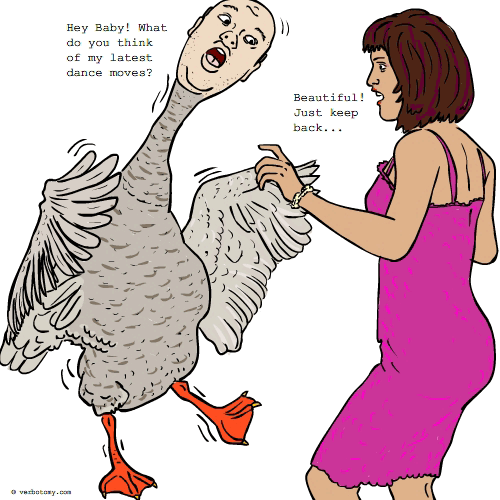 DEFINITION: n. A person who, despite professional lessons and incessant practice, cannot dance without looking like a ruptured goose. v. To dance in an awkward or clumsy manner.
Voted For: Twoleftfeetwoodmac
Successfully added your vote for "Twoleftfeetwoodmac".
Pronunciation: too/left/feet/wood/mac
Sentence: Twoleftfeetwoodmac was a terror on the dance floor.
Etymology: two left feet + wood + fleetwood mac
Points: 1076
Voted For!