Verboticism: Dougwhisperer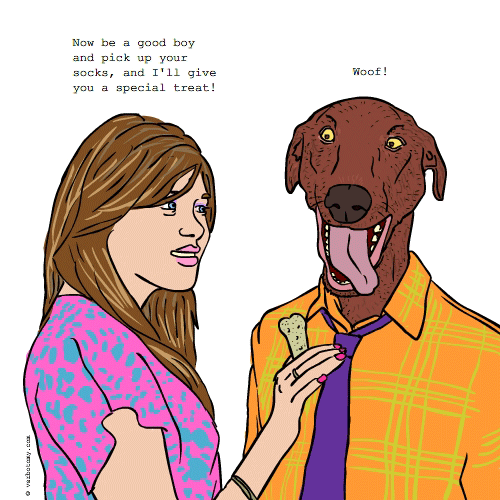 DEFINITION: v. To use animal training techniques to improve and direct the behavior of other people. n. A technique which uses the principles of animal training to solve a human behavioral riddle.
Voted For: Dougwhisperer
Successfully added your vote for "Dougwhisperer".
Created by: artr
Pronunciation: dəgwispərər
Sentence: Doug's girlfriend is great at getting him to do what she wants by applying the best pet training techniques. A treat here, a scratch behind the ear there. She keeps it all positive, no smack with a rolled-up newspaper here. She is so good at it that her friends call her the Dougwhisperer.
Etymology: Doug () + Dog Whisperer (The Dog Whisperer, Cesar Millan, is a dog trainer who adopts a sympathetic view of the motives, needs, and desires of the dog, based on natural dog behavior and modern dog psychology)
Points: 641
Voted For!