Verboticism: Chronintimidate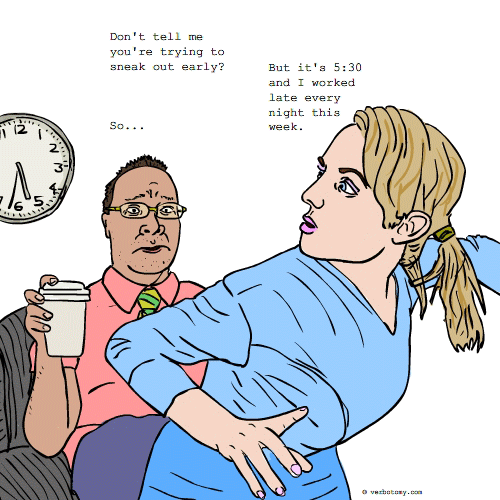 DEFINITION: n. A type of frustration created by a manager who never notices when you work late, but always nags you for leaving early whenever you leave on time. v. To carefully monitor your subordinates to ensure that they never leave work a minute early.
Voted For: Chronintimidate
Successfully added your vote for "Chronintimidate".
Pronunciation: krawn-in-TIM-eh-dayt
Sentence: The new office manager moved his desk to the area next to the door and hung a huge clock on the wall just above his head and anytime anyone appeared to be on the way out early he would chronintimidate them by pointing to the clock and shaking his head.
Etymology: Blend of chronometer (clock) and intimidate.
Points: 860
Voted For!