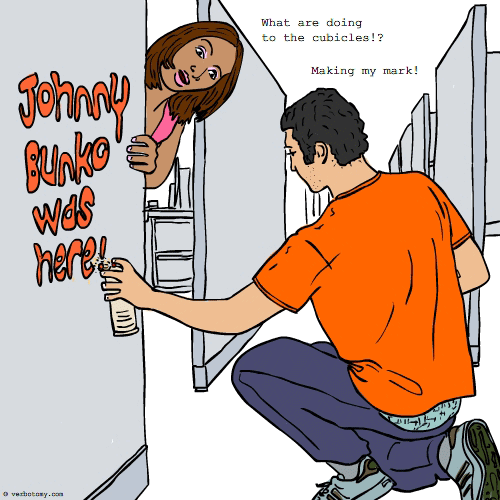 DEFINITION: v. To create an impression that you have made a positive contribution, especially when related to career activities. n. A personal mark or imprint which proves that you have done something that matters.
Voted For: Monhancock
Successfully added your vote for "Monhancock".
Pronunciation: Mawn-han-cock
Sentence: Walter was 40, still working at McDonalds and wanted to leave his mark somewhere in the world. For two days he flipped the french-fry containers upside down to make Ws. In his own way, he felt that he was leaving his MonHancock on the rest of the world.
Etymology: "mon" - French of "my" and "Hancock" - as in John Hancock, or signature
Points: 902
Voted For!