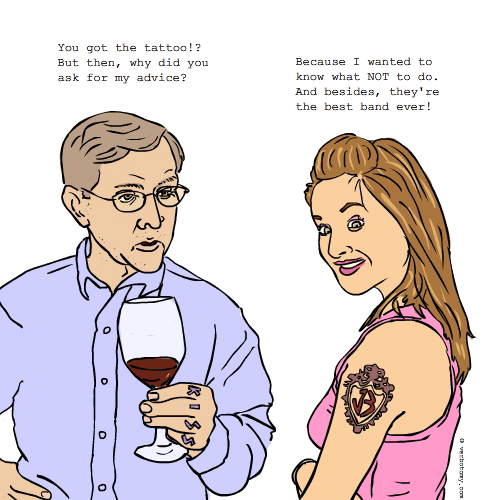 DEFINITION: n. Advice which is asked for, considered, and then promptly forgotten -- until it is too late. v. To ask for, listen to, and then reject or ignore advice.
Voted For: Guidunce
Successfully added your vote for "Guidunce".
Created by: artr
Pronunciation: gīdəns
Sentence: Gerald was famous for seeking advice that he would reject if it didn't conform with what he had already decided to do. He is a guidunce. This is why he listens to Milli Vanilli casettes in his lime green Gremlin on the way to his job as a VCR repairman. He's going to do better though. He's halfway through an on-line course on repair of computer zip drives.
Etymology: guidance (advice or information aimed at resolving a problem or difficulty, esp. as given by someone in authority) + dunce (a person who is slow at learning; a stupid person)
Points: 1010
Voted For!