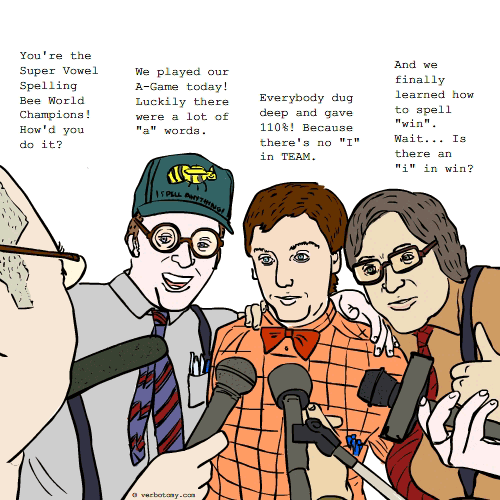 DEFINITION: v., To speak in an inspirational but perhaps incomprehensible manner by stringing together a series of grunts and clichés. n., An inarticulate TV or radio, post-game interview, typically given by a panting, toothless, sweating, verbally-challenged, and hugely overpaid, athletic superstar.
Voted For: Beefcant
Successfully added your vote for "Beefcant".
Pronunciation: beef/cant
Sentence: Once all the sports writers were present, the football hero rolled into his beefcant of all the wonderful things his team did on the field today.
Etymology: BEEFCANT - noun - from BEEFCAKE (men with muscular physiques) + CANT (to speak in a jargon, or secret language; to use phraseology particular to a group)
Points: 581
Voted For!