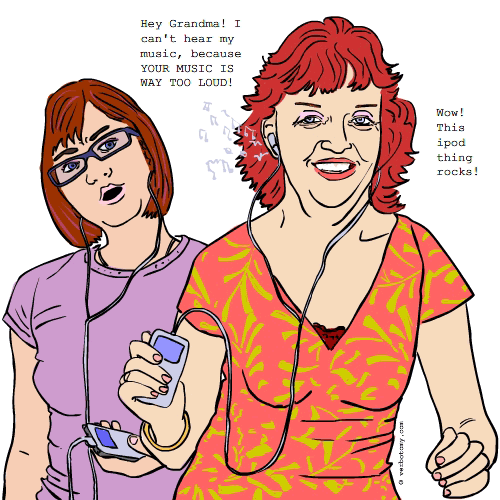 DEFINITION: n., Second-hand sound which has escaped from a headset. v., To play music on personal listening device so loudly that it leaks out of the earphones.
Voted For: Audioh
Successfully added your vote for "Audioh".
Pronunciation: aw dee owe
Sentence: audioh is derived from the teenage phenomenon audiohmygod, but the music is older.
Etymology: audio, oh!
Points: 647
Voted For!