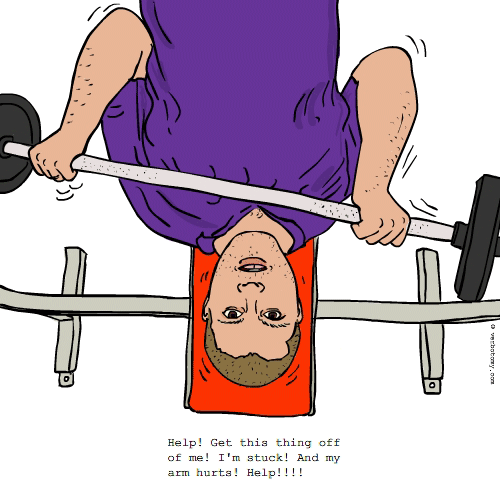 DEFINITION: v. To return to the gym in order to get back in shape, only to over-do-it and injure yourself. n. An injury which is the result of an overly ambitious exercise program.
Voted For: Gymnausium
Successfully added your vote for "Gymnausium".
Pronunciation: Jim-nor-zee-um
Sentence: 'Thats it, I've had enough of this fitness lark' said Tom, as he hobbled over to the nearest bench to rest his swollen ankle. 'From now on Im calling this place the gymnausium, cos it makes me sick!!'
Etymology: Gymnasium(A place to get fit and play sport.) + Nausea(To feel sick) =Gymnausim
Points: 683
Voted For!