Verboticism: Schnippelangst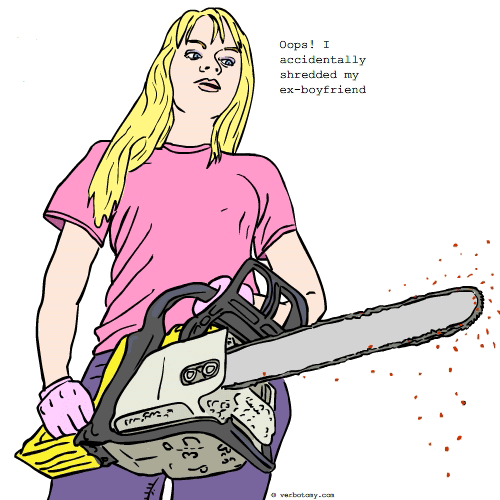 DEFINITION: v. To fret and worry after the accidental trashing of an important document, file or friend. n. The state of anxiety caused by an accidental deletion.
Voted For: Schnippelangst
Successfully added your vote for "Schnippelangst".
Pronunciation: Shh-nip-pull-ang-st
Sentence: The otherwise efficient receptionist's fetish for deleting "unwanted" e-mails, files and documents at the circumcision clinic, inevitably led to a mistake that erased the appointment schedule; causing her to mistakenly make a number of re-bookings for work that had already been done! Leaving her with a permenant case of shnippelangst
Etymology: Orig;German - Schnippeln (To delete) / Angst (Fear)
Points: 587
Voted For!