Verboticism: Cellulocating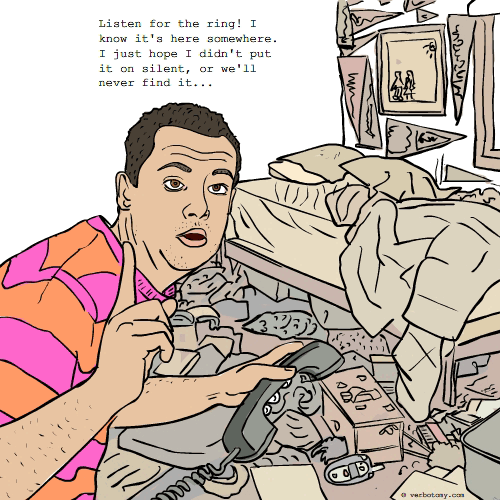 DEFINITION: v., To call your cellphone when you have misplaced it, hoping that it will ring so that you can locate it. n., The sound of a lost cellphone.
Voted For: Cellulocating
Successfully added your vote for "Cellulocating".
Created by: dubld
Pronunciation: sel-yu-LOH-keyt
Sentence: "Hey Mike!" "Shutup, I'm cellulocating and it's on vibrate."
Etymology: Cellular + Locating
Points: 506
Voted For!