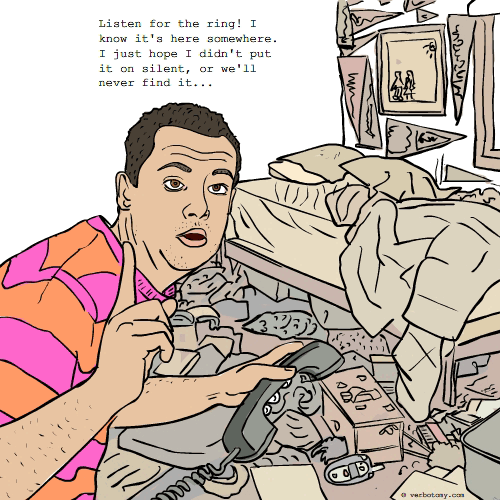 DEFINITION: v., To call your cellphone when you have misplaced it, hoping that it will ring so that you can locate it. n., The sound of a lost cellphone.
Voted For: Selfphone
Successfully added your vote for "Selfphone".
Pronunciation: self-fone
Sentence: When rummaging through the dirty laundry, garbage, and refrigerator didn't work, Bob tried to selfphone his number in the hope that he could hear his lost phone.
Etymology: cel phone, self
Points: 512
Voted For!