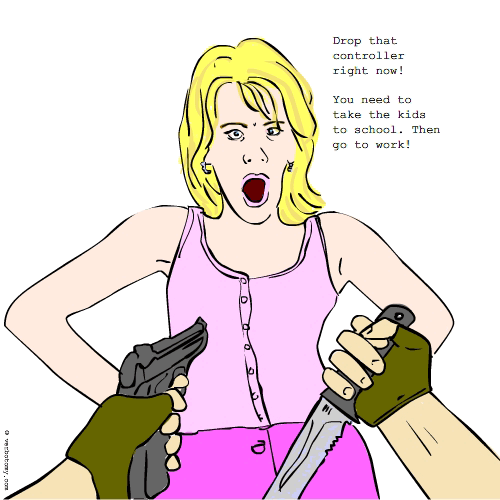 DEFINITION: n. A state of extreme agitation developed after extended periods of non-stop video game participation; commonly affects males of all ages! v. To twist yourself up into a knot while playing video games.
Voted For: Gamertizzy
Successfully added your vote For "Gamertizzy".
Pronunciation: gay-mer-tizz-ee
Sentence: She knew he was in a gamertizzy when he started putting a noose around his neck.
Etymology: gamer (slang for video game addict) + tizzy (excited, in a dither or flap)
Points: 1079
Voted For!