Verboticism: Inquirkyadda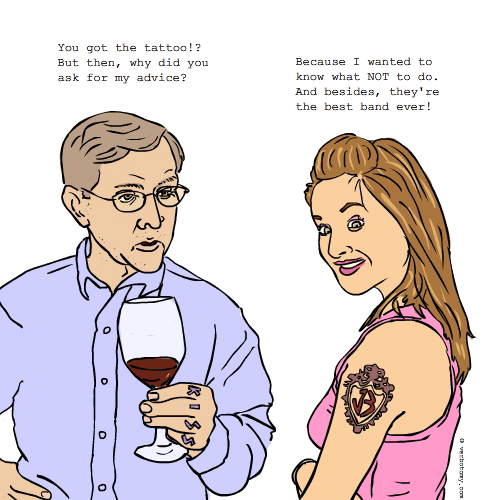 DEFINITION: n. Advice which is asked for, considered, and then promptly forgotten -- until it is too late. v. To ask for, listen to, and then reject or ignore advice.
Voted For: Inquirkyadda
Successfully added your vote For "Inquirkyadda".
Pronunciation: in-KWERK-EE-YODDA
Sentence: Help me please she beckoned… But I had not quite reckoned- How rapidly discarded Would be advice departed. A mental intifada.... Don't seek INQUIRKYADDA!
Etymology: INquiry+QUIRKy+YADDA(yadda)=INQUIRKYADDA.....INQUIRY: a request for information; 15th century.....QUIRKY: a peculiar trait; origin unknown Date: 1565 .....YADDA(yadda): alteration of earlier yatata idle chatter, probably ultimately from British dialect and argot yatter-yatter to chatter, of imitative origin Date: 1980 :)
Points: 827
Voted For!