Verboticism: Critterfauxbia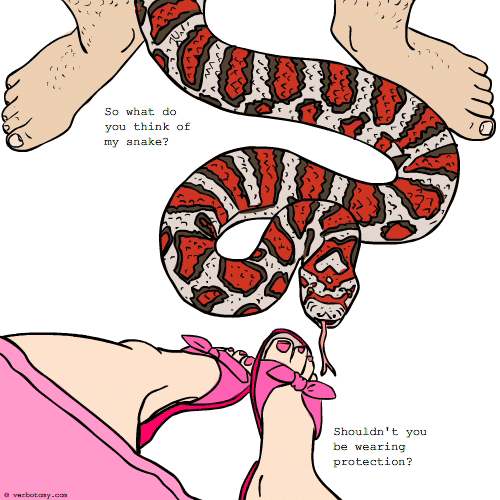 DEFINITION: v. To pretend that you adore someone's pet even though it is annoyingly stupid, bizarrely threatening, or just plain stinky. n. A alarming pet or companion, which nevertheless requires fawning.
Voted For: Critterfauxbia
Successfully added your vote For "Critterfauxbia".
Pronunciation: critr-FOE-bya
Sentence: Ellie Mae was deeply attracted to Billy Joe, but was terribly afraid of the snakes and other wild animals he kept around the house and property and putting on her best face she relied on her severe critterfauxbia to keep from letting Billy Joe know she abhorred his 'pets'.
Etymology: Blend of 'critter' (variant of creature), 'faux' (false) and 'phobia' (irrational fear)
Points: 698
Voted For!